Is your website about converting visitors into customers, or is it just there to look nice? I am guessing it is most likely the first one right.
Chances are you have made your website with the help of a web developer who has helped you get animations and moving banners and all the latest effects and headings and taglines. Well, which of them were worth it and what should you remove. These are three things our conversion rate optimisation experience shows us you should delete.
Of course every website and every business is different. So all of these points might not make total sense for your site, but on average, they apply.
1. Sliding Banners
They were all the rage there for a little while, but the stats are in and guess what … they don't help yo convert more business from your website. Most likely, they are used to try and target everyone, which means you don't really target anyone. One concise banner is less distracting and less likely to disengage you with a potential client.
Lets say you wanted to hire a bus from the airport for your kids football team. You visit a website and the first banner is a car, then a fleet of vans, then a bus. Maybe you have left by the time the bus arrives. A concise banner in this case might have an image of each vehicle and a small headline to match. Then you can't miss.
Sliding banners often slide before the message has really sunk in. Conversion data shows a static banner that matches your clients need with a solution is the best choice. Avoid message overload, and lose the sliding banner.
2. About Us Pages
It is pretty standard practice, but 'About Us' pages are usually redundant. in most cases, customers do not really care about you and your story. They want a transformation from needing something, to the solution. Your story will rarely help with that.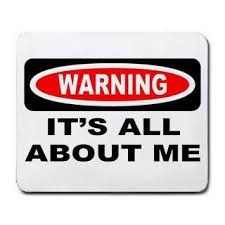 Mission statements, values, core beliefs. A lot of people will just consider them to be things you have made up, to try and sound like what you think potential clients would want you to be. And just to tell, they are not too fussed on what the practice manager does in her spare time.
From an SEO point of view, this page is also a dud. We use it to link out to other pages within our clients websites. It's not that helpful.
In some cases, let's say a dentist page, where a visitor might want to see a picture of who will work on their smile. But you can always save them a click and just have a photo or small blurb about the dentist on the home page itself.
About us …. gone.
3. Complicated Drop Down Menus
Not everything on your website is that important that it needs to be on your menu bar. Simple drop downs can work fine, but if it is a two level, three level drop down with arrows and sliders and … that just does not work. Save the focus of your menu bar to your key products and service.
Text links and product or service boxes either on your home page or on service / category pages work just as well. It is proven. If you are selling products, good SEO should land visitors on quite appropriate pages for what they are looking for. Gone are the days of everyone arriving at your home page. They will gladly navigate to what they are looking for in other ways.
De cluttering your menu bar is good for conversions. So clean yours up today.