Get your free
site audit
Fill out this form to get your site audit report
sent straight to your inbox.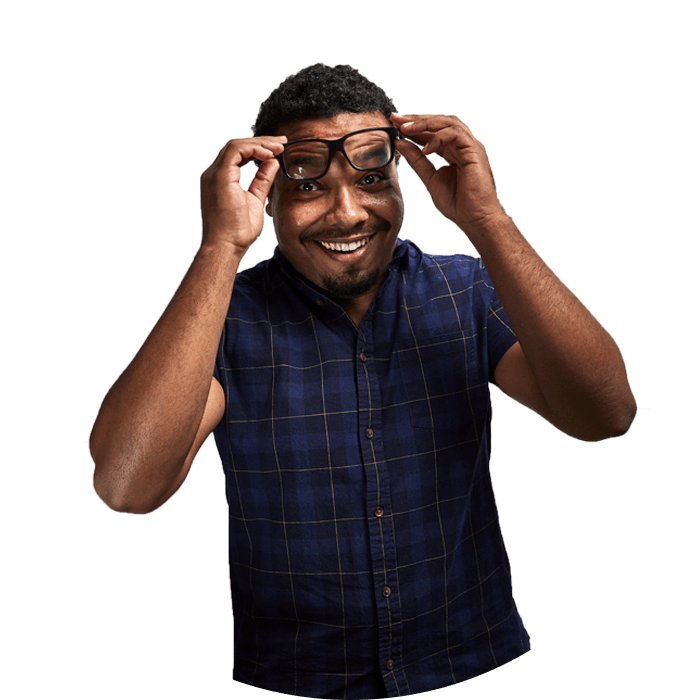 What is
Search Engine
Optimisation
Search engine optimisation, or SEO, can improve the value of almost any business website. What is the goal of your website? Surely the amount of sales or leads you generate from it would be higher if your seo strategy was successful. Most successful businesses have a business plan. These days it is common to hear that you should treat your website like a business, so therefore you should have a website business plan.
Search Engine Optimisation in Australia is mostly concerned with Google. While it is great to be found on other search engines too, like Bing or Yahoo, Google is where the money is. So when we are ranking a website, we are really implementing a Google search engine optimisation strategy. There are basically two key elements of the optimisation process. Firstly when Google visits, or indexes your website, the clearer it is to Google what you want to be found for, the more likely you are to rank highly for those search terms. This does not mean stuffing in keywords and 'playing with the metatags'.
There is a creative aspect to make the most of what Google is looking for and satisfying its search for clarity on your website. How well your pages are structured, the internal navigation of your site and other aspects are all indexed by Google. The other key step in search engine optimisation is link building. A link is similar to what in the real world would be called a referral. A link from another website to yours is seen in Google's eyes as a vote of confidence in your website. We build links to our clients websites from directories, article submissions, social bookmarking, blogs, forums, press releases and other ways.
The more trusted the website linking to your website is, the higher the value of the link. The more relevant the link is to the keyphrases you want to be found for, the better the link. The bigger variety in the type of links the better. The better your links are, the higher your rank. When your website is clear to Google, and your link building is done well, you will rank highly, that is the science of search engine optimisation.
We do whatever it takes to deliver on our mission statement, which is once again:'to constantly deliver the highest rankings possible'.
Have
Questions?
Let us answers all of them. Give us a call today!
Search Engine
Optimisation Services
The way search engine optimisation services differ is in the knowledge and commitment of the people in the company. They need to have both a structured technical approach and the ability to think creatively. Without a combined left and right brain approach, a top search engine optimisation result can be difficult. The commitment side of search engine optimisation applies more to the link building. Links need to be submitted constantly and in a well planned way. Again, link building needs to be a bit creative, aswell as organised. It can take months to know if the seo services you chose can deliver on their promises. So it is important to get in contact with a reliable search engine optimisation company, such as Rank First, before you invest your time and money elsewhere.
Thank you and your team for all your help. We will be happy to recommend you to others.

I love the attitude of your company, you are obviously the right guys for the job!

You and the team are doing a great job lifting our rankings – quite pleasing to see us moving from page 10+ into page 1 and 2 for some search phrases – can't wait until we hit 1 for more phrases like we have already done.

Thanks Troy, I think you have done a great job so far! Thanks for going into bat for us! .

I have been watching the organic ranking improve dramatically – it is very gratifying to see rises in such a competitive market. Once again – we are so happy with the Rankfirst team efforts !

I am a business consultant and have used Rank First for SEO, blog writing, and AdWords for a number of clients. They have been easy to deal with, reasonably priced, and more importantly - got excellent results for my clients. I strongly recommend them for both their work and ethics.

Thank you for achieving high results for me in google, I really appreciate the extra time and effort you guys went for me explaining everything. I also appreciate the transparency and honesty which is hard to receive from other SEO companies. Keep up the good work.

Being a web developer I am very particular when it comes to finding the right SEO company. I have tried many companies for SEO who promise the world and can never deliver. I was referred Rank First from a friend who found them easy to deal with and found great results. Troy the director has a very good understanding of SEO and has improved all the rankings of the websites I have referred to him. I have no hesitation in recommending Rank First as your SEO company.