In today's post I am trying to outline how much SEO services usually cost and also how we price our services at Rank First.
One of the first questions prospective clients ask is often, "how much does SEO cost?". Ever since my SEO career began more than ten years ago, this has been a difficult questions to answer. This is because while the basic tools and strategy for different SEO campaigns is the same, there are a wide amount of variables that affect the cost. One of the key differences is competition. Usually the greater potential ROI, the more work that needs to be done to achieve it.
The main things that affect ranking competition, are how many similar services want the same outcome from their SEO efforts, and how many of them are located near you.For example, if you are a chiropractor in a small town in country Victoria, a once off SEO tune up should probably be enough to see your site found at the top of Google results. The same SEO tune up for a chiropractor in a capital city, however, will most likely not produce the same outcome.
The value of improving the rankings of a website will also affect the price. This varies a lot between business to business. The potential search volume for the keywords clients want to be found for, affects how difficult getting top rankings will be. Being on top of page one for one kind of business may mean a huge jump in enquiries. For another business it might only deliver a mild increase in sales. How critical Google rankings are to business growth, has an influence on how competitive the SEO job is.
The next thing to take into consideration is the starting point of an SEO project. This includes the age of the website, how big the website is, the navigation structure in place, the amount and quality of content on the site, how many technical issues does the site have, what software is the website built with, what inbound links from other websites does the website have and more. As you can see, the list can grow quite long.
It is not uncommon for a tired, broken old website, to rank better than a technically perfect shiny new one, that ticks all the right boxes. This can be for a number of reasons, such as again, good quality inbound links, a quality well respected blog section, or other digital marketing factors, such as social media presence.No websites SEO is ever perfect. The job of an SEO agency is to find the weaknesses in new projects and improve on them.
Common SEO Pricing Models
Some years ago, SEO Moz conducted a survey on how SEO companies priced their services. They basically came up with three different categories of pricing.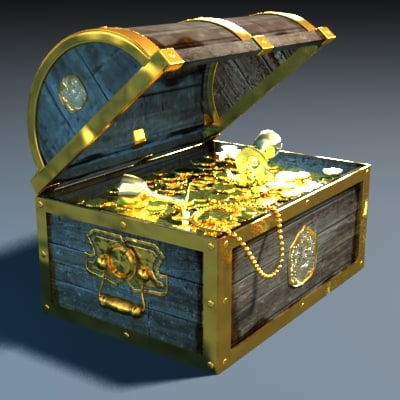 Project based pricing. This is where the client pays for their SEO service up front, often with clear desired outcomes and fairly fixed keyword targets. This includes one off SEO tune ups, SEO site planning, through to ongoing work. Such pricing was most commonly broken into four categories. The price of course varies due to the scope of work desired. They suggest this is most commonly between $1000 and $7500.
Monthly based pricing. This can vary radically from agency to agency and can include no contract or lock in contract deals. Pricing can vary dramatically too, from $250 per month, up to $5000 per month.
Hourly based pricing. As you may guess, this is where an SEO agency has an hourly rate and they charge this per hour for their services. Different aspects, such as content writing, web design and SEO strategy may attract a different cost per hour.
The most common. Most SEO agencies are happy to offer a variety of price schedules based on the clients needs and budgets. SEO is a very competitive industry too and most SEO agencies will adjust their terms to either retain a client or to gain a new one.
Rank First's Pricing Model For SEO Services
Over more than a decade of working with hundreds of SEO clients, we too have learned how to tailor our services to meet the needs and budgets of our clients.
Some of the key pricing factors for us are
How big is the website?
How much content will be needed to be written?
How many technical issues are there?
Are there multiple locations or suburbs to target?
If it is eCommerce, how many products are there?
How many backlinks are there? If there are not many, we will need to allocate more resources and budget to achieve a good result.
How strong is the competition?
Can our clients help in the process if minimising the cost is a concern?
Monthly pricing is the most common. We don't have lock in contracts. We work purely month to month. The most common pricing for our clients is around $900 per month, however, this depends on the points above and is merely an average. The range is between $600 per month to $4000 per month.
In the first month, we focus on fixing site errors identified through our audit process. We also begin by targeting the SEO basics on the most important pages of the website. The following months sees our efforts shift to content creation and link building.
For larger websites, we may require a larger payment in the beginning months. This will allow us more time to get more done on critical pages, such as category level pages of an eCommerce website, or all of the different services offered by other businesses. So for a larger eCommerce store for example, the first month may cost $2000 and following months $1000.
At the same time, we also understand that not all businesses can afford our most common price. $660 per month including GST is our minimum monthly SEO rate. As you can imagine, the price reflects the amount of time we can dedicate to any given project. For our minimum rate, it may take longer to get through all of the tasks to rank a site well. It might not happen overnight, but it will happen.
In Conclusion
A successful SEO strategy involves piecing together a lot of moving variables. A good SEO salesperson is often the difference between the success and failure of a project. I like to think after so long in the business I can offer expert advice like very few other people in Australia.
Setting the right price, which is win win, is part of that process. So the next time someone asks, "how much does SEO cost?", I still won't find it easy. But I know progress can be made for clients, whatever the price point.