Below you can read my thoughts about SEO myths or paradigms that were maybe once true, but now no so much.
Myth 1 : The Aim of SEO Is To Rank First for "your main keyword"
This is a very adolescent way to approach SEO. Many business owners or marketing managers still hand on to this belief, but in the modern world, it no longer applies as the holy grail. Often it is ego driven.
In the very early days of search engine optimising, this was what everyone wanted and what could also work. So why not now? In fact, hang on, how could ranking number one for your main keyword not be the goal?
First of all, rankings alone don't help your business. The aim of marketing is to bring targeted traffic and more sales or leads to your business. This is the sort of traffic that converts into revenue.
With that thought in mind, think of someone searching for 'watches', versus a person searching for 'black and red sports watch'. Clearly, the person searching the longer phrase has more intent to buy a watch.
Secondly, only one business can rank first for any generic keyword. And one two more can be found in the top three. It has become a fact that these places are more and more likely to be taken by bigger businesses, who may have full time SEO staff, or a competitor who has been doing SEO for a long time with a big budget, and you have to try and catch them. It is not impossible, but this goal can easily eat up all of your time.
These days, people also search a lot differently than we did years ago. As google has got better at providing relevant results, so to we have got better asking more specific questions. Everyone knows the more specific search you make on Google, the more precise answer you get. This can be by adding locations, sizes, colours, prices, and other adjectives.
What have we learned about this old way of thinking?
The goal of SEO is to drive traffic and conversions. The keywords you think are most important, may not be as valuable to your business as other longer keywords (aka long-tail keywords). The important point is to think about the searchers intent, not just the relevance of the keywords.
Myth 2 : SEO Is All About Editing HTML Meta Tags
As with the previous myth, there are a couple problems with this statement.
First of all, this grossly over simplifies an SEO process. If this were true, SEO would be easy for everyone. People who believe this are the ones who also believe their SEO is "done", because their web developer set it up by putting in the keywords. Ten years of SEO and I still don't understand what that means really.

The reality is, SEO is not that simple, and the days of stuffing keywords anywhere you can on your website have been over for a long time now. About the time when Breaking Bad first finished.
Search engines are more clever now and they look at many more things than just the meta tags on your pages. They look factors such as titles, headers, usability, internal linking structure, site speed, the length and quality of the content, latent semantic keywords, image names, alt tags, positioning of keywords and much more
Another problem with this myth is that it ignores all the SEO factors that are outside of your own website (known as off-page SEO). For example, one of the most important SEO factors is the quality and quantity of links from other websites to yours.
Sure, you need to focus on your own website, but you can't ignore all the off-page SEO factors if you want to succeed with SEO. The process can feel like a treadmill at times, but it is never really 'done'. This is because your competitors are also on their treadmill, and Google changes the way it works too.
Myth 3 : You Can Set It and Forget It
SEO sure would be a whole lot easier if you could!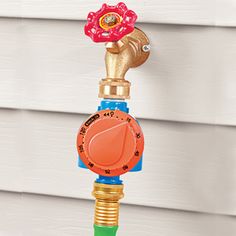 This myth is similar to the one above. We have many potential clients that are looking for a one off SEO solution. The more times we have done this, the more frustrating it becomes. Unfortunately, that's not how it works and we only provide this sort of service in specific circumstances.
By editing your web pages so they are relevant for your target keywords is only half the battle. You still need to work on building up your website's domain authority. This is done by having interesting website content that is refreshed and added to on a regular basis.
Sure I like writing, but do you think I have nothing better to do in my life than write this blog post?
Domain authority like your own personal or brand reputation. If you have a strong reputation, then people tend to listen to you and trust you. Domain authority works like that. Are you more likely to listen to advice from someone that you just met, or someone you know and has said other smart things to you?
That same behaviour plays out on the Internet. Google wants people to find good results, that's why they are so massive, because they are good at that
Websites that publish high quality, interesting or accurate information that people read, are given preference in Google results compared to other websites.
Another indicator of domain authority, or good content, is the amount and the quality of the websites that link linking to it. When lots of other relevant, good websites link to your website, it is a signal to Google that your website should also be trusted.
In the real world, this is the same. If everyone says a restaurant has great food, you would be more likely to go there.
Now that I have explained domain authority and the role links play in SEO, how could a one of SEO service be a real success?
Myth 4 : SEO Means Trying To Trick Google
Many people think that we have to trick Google in order to rank a website highly in their search results. I wish we were smart enough to trick Google. Whatever tricks your average SEO person can think of, you can be pretty sure a table full of Google staff have thought of years ago. When they thought of it, they also thought, 'how can we not get tricked that way?'
By putting yourself in Google's shoes like that, continue and think of their goal. That is, to rank the best webpages for any given search. What do they consider to be the best webpage? That varies depending on the keyword that is searched!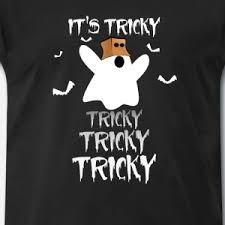 If the searcher is looking for a nearby chiropractor, then Google's goal is to rank the best local chiropractor websites. If someone is looking for advice to on a gardening problem, then Google's wants to show websites with answers to their problem. They also want to show the best, most up to date, correct information about the topic.
It is true that some businesses, mostly affiliate marketing businesses, do in fact trick Google. This is done by using spammy SEO tactics, such as spun content and black hat linking. For a regular business owner however, that isn't a sustainable long term strategy. Eventually, Google will figure out how to weed out (gardening tip pun) these tactics and penalise a website. That's not worth the risk for a normal business.
Last Of All
SEO is not about tricking Google. SEO is about understanding what Google likes. Then providing that on your website to help search engines find the information they want quickly. This is how to approach SEO if you want to have a longer term. real success.
Search engine optimisation has come a long way from the smoke and mirrors mystery it used to be. It all makes sense if you just think about it logically from a user and Google point of view.
Look out for more information about SEO, Google Adwords management and similar topics. If you have any questions you can always email us.