It should come as no surprise how a tech giant like Google performs hundreds of algorithm changes within just a year. Sometimes, these updates can even be implemented more than once within a given day. However, these types of algorithm updates differ from broad core updates. They can be seen as minor changes that are being made to correct or patch any possible irregularities observed within the main code.
Broad core algorithm updates however, are changes made to re-prioritise the weight and importance of any existing ranking factors. The easiest way to visualise the effect of this re-prioritisation is to imagine a list of 200 ranking factors, in order of their importance. A Google broad core algorithm update changes the order of importance on this list, such that certain qualities trump others when it comes to ranking a site and its pages for search dominance.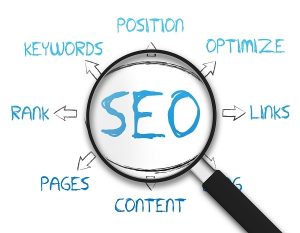 While each of these factors helps Google rank websites according to very different qualities, an update like this can drastically impact the traffic of any site for various reasons.
So What's the Latest Update About?
In a nutshell, Google has changed the weight and importance of many ranking factors. The catch here is that they've done this, and usually do so, without giving away the details of how their algorithm works.
You won't find much available on the web if you're getting curious about trying to decipher the well-kept secret that is Google's search algorithm. What you will find, is broad speculation about the effects of the recent 1 August Google Search Quality update. According to the wider SEO community, reports and speculations are varied. Some opinions have it that the update is yet to complete its roll out, and that more changes are expected by midweek of 8 August 2018.
What we've observed at Rank First, out of all this speculation is that those in the SEO community may be looking to avoid making any major modifications for their sites. This is largely because of how these core updates tend to have 'refreshes' that allow for slight corrections to be made to new updates.
If the update has got you concerned over your site traffic, we recommend paying mind to the following areas of your site. They cover a broad enough significance when it comes to successfully navigating Google's prioritisation of factors without losing your usual amount of site traffic.
It all Begins with an Understanding of User Intent
According to Google's rating guidelines, satisfying user goals is what rating sites is all about. What this means is that every SEO effort should be built around making life easier for a site's potential and existing users.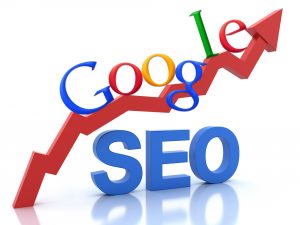 If the recent update has got you stumped as to how to recover your lost traffic, a great way to start doing this is by paying closer attention to what your competitors are doing. If you are seeing your business ranking lower for a specific search term, take a look at businesses that rank higher for the same keyphrase. Have they included a targeted keyword in their page headline? Core algorithm updates don't just reprioritise the value of search factors – they also measure your site efforts against those of your competitors, to determine which sites hold more relevance.
Remember to focus on making things easier for your users. In its guidelines, Google explicitly instructs its raters to judge a site according to how its pages satisfy visitors' goals. Keep your high quality information pages factually accurate, clearly written, and comprehensive. If you run an e-commerce or shopping platform, you should allow users to find the products they want and to purchase them with ease. If your site's content is focused on entertainment, you should keep your humour high quality, or satire entertaining. Factual accuracy may not be a requirement that applies here, as long as users understand your page to be satirical.
It Gets Better with Good Quality Content
Think in terms of your site's purpose, and the specific type of content that it should feature. Doing so would help your site be less reliant on keywords, so you develop a better understanding of how on-page content is being scored by the Google algorithm.
To go back to the example of shopping websites and e-commerce platforms, it is prudent to keep a satisfying amount of high quality main content for these types of domains. High quality content in this instance can be defined by manufacturer specifications, original product information, having more than 90 user reviews, information on shipping and returns, as well as featuring multiple images of the products you sell.
As far as determining the ideal length of content goes, the 'right' amount of content needed by a page is determined by both its topic and purpose. A high quality page on a broad topic with lots of available information will have more content than a high quality page on a narrower topic.
And Don't Forget that Good Housekeeping Goes a Long Way
Keeping your site architecture neat and tidy will also factor in with how it is crawled by the Google algorithm. Cover the basics – keep a good silo structure, proper sitemap, header tags, practice content isolation (by keeping one topic for each page), and ensure that there are no thin or empty pages throughout your site.
Supplementary content can also help your site. Google's quality rating guide states that quality web pages should not just feature main content, but also supplementary content like videos, PDFs, manuals, user reviews, product ratings, and so on.
These basics should definitely help you better understand how Google's broad core algorithm updates could potentially affect SEO efforts for your site. Consider the broad factors covered above if you are looking for ways to push some of your pages up on Google search results!